---
"By far the best imaging focussed event worldwide"- Strategic Business Development Manager, EMEA | ON Semiconductor
---
About Image Sensors Europe
Image Sensors Europe established and held its first conference in 2007, and has since grown to be the go-to annual image sensors technical and business conference. Each year this ever evolving market continuously prompts new and exciting opportunities for the entire supply chain.
This esteemed event provides a platform for over 250 representatives from across the digital imaging supply chain to engage in high calibre discussions and face-to-face networking opportunities with key industry experts and colleagues.
Image Sensors Europe 2023 took place on 15-16 March 2023 in London.
2023 Key Themes:
Image sensor market challenges and opportunities: Responding to the confluence of exceptional geo-political, macro-economic and societal disruption
Global foundry updates: Manufacturing capacity, chip stacking timelines, realistic improvements and opportunities
Image sensor application updates: Biomedical; surveillance & security, space; industrial, agricultural; automotive; consumer
Technology focus: Small pixel, high resolution imaging; hyperspectral & multispectral imaging; x-ray imaging; event sensors + CIS; edge detection; embedded imaging
Power dissipation in image sensors; energy harvesting; sustainability
Data processing & compression realism - cloud and IS crossover; high speed data handling and transfer
2023 Speaker Preview:
Kyriaki Minoglou PhD, Head of Opto-Electronics at European Space Agency (ESA/ESTEC)
Etienne Lesage, Senior Product Manager at Ansys
Hélène Wehbe-Alause, Director of Technology for Optical Sensors, Digital & Smart Power TR&D and Digital FMT at STMicroelectronics

Alastair Attard, Director of Business Development - MEMS & Sensing Applications at UTAC Group
Florian Domengie, Senior Technology & Market Analyst, Photonics & Sensing Division at Yole Developpement
Adi Xhakoni, Principal Engineer at ams-osram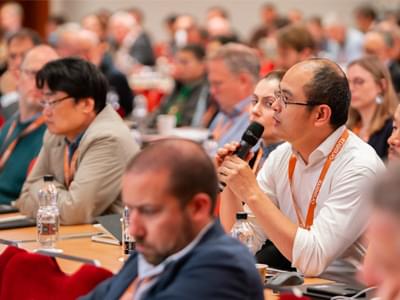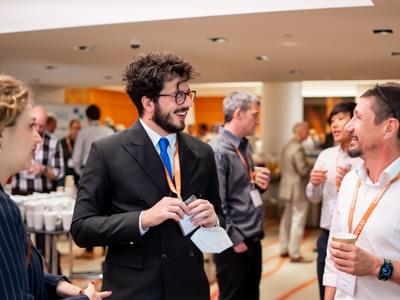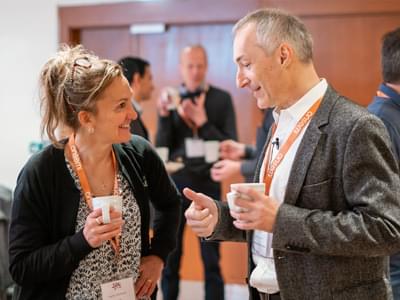 ---
"Image Sensors Europe is THE annual event for professionals in the CMOS image sensor world"- Group Leader - CMOS Sensors Design Group | STFC
---
Who Attends?
Previous attendees at Image Sensors Europe include the likes of...
---
"The conference brings together the current trends and future directions of various image sensor technologies"- Chief Researcher of CMOS Image Sensor Development | Panasonic Corporation
---